CAKE BAKE & SWEETS SHOW 
(Giveaway X2 Tickets up for grabs!)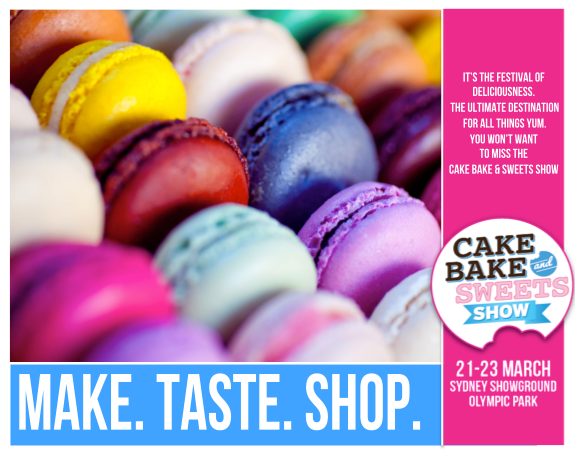 Blow out the candles! 
Hi TeaThymers! So if you didn't know, last week was my birthday and it was a really low-key event this year. It was mostly spent working in the daytime at my new job (yay! a new day job to sustain my foodie adventures!) and then a scrumptious dinner at Queenie's in Surry Hills with friends.
But it isn't a birthday without CAKE!
My parents spoiled me with a mango cake from chinatown. A sweet fruity fresh sponge and cream layered cake that has been my favourite type of birthday cake for many years now.  
Speaking of cake, I have a delightful surprise for my TeaThymes.com readers today. In celebration of my post-birthday and in collaboration with the Cake Bake and Sweets Show I have two standard entry tickets up for grabs to those who wish to enter my first giveaway!