CAKE BAKE & SWEETS SHOW
(Giveaway X2 Tickets up for grabs!)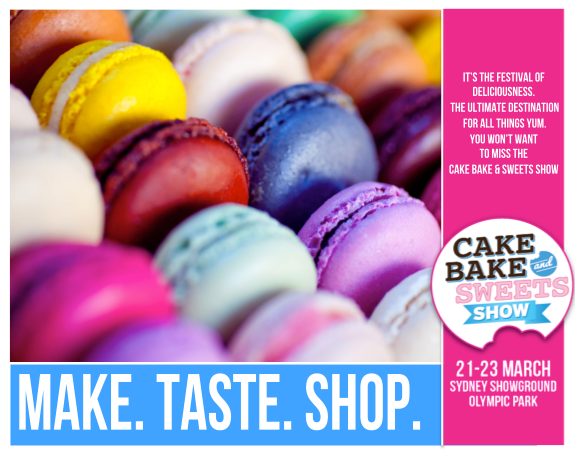 Blow out the candles!
Hi TeaThymers! So if you didn't know, last week was my birthday and it was a really low-key event this year. It was mostly spent working in the daytime at my new job (yay! a new day job to sustain my foodie adventures!) and then a scrumptious dinner at Queenie's in Surry Hills with friends.
But it isn't a birthday without CAKE!
My parents spoiled me with a mango cake from chinatown. A sweet fruity fresh sponge and cream layered cake that has been my favourite type of birthday cake for many years now.
Speaking of cake, I have a delightful surprise for my TeaThymes.com readers today. In celebration of my post-birthday and in collaboration with the Cake Bake and Sweets Show I have two standard entry tickets up for grabs to those who wish to enter my first giveaway!
Whether it's your passion or profession, no matter what skill or age, there will be a feast of things to see and do at the Cake Bake & Sweets Show that is going to be held on March 21-23rd at the Sydney Olympic Park Showgrounds.
The three-day spectacular will be a fantastic opportunity to learn new skills and techniques, get top tips on baking advice from acclaimed featured chefs, bakers and cake artists internationally as well as live demonstrations and a marketplace to stock up on some pretty neat supplies for your kitchen!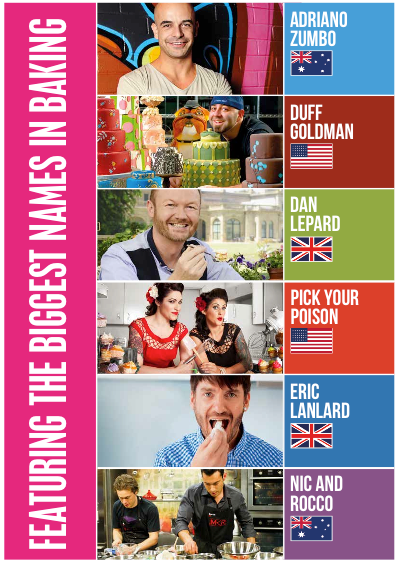 How to Enter to win X2 Standard entry tickets?
1. "Like"
TeaThymes.com
on Facebook
if you already haven't.
- OR -
2. Tell me your name and a valid email address to contact you by. By entering you agree to share information including a valid postal address if chosen as the winner.
3. Answer me this:
Q: What flavour of cake is your favourite?
Add your entry including your name, email address and answer and which social media of TeaThymes.com you followed via a comment below on this post.
This competition is open to Australian residents only and this giveaway concludes midnight AEST (Australian Eastern Standard Time) on the 16th of March, 2014. A Winner will be chosen randomly from all entries then notified via e-mail and requested to send their postal address to claim their prize.