CROPFEST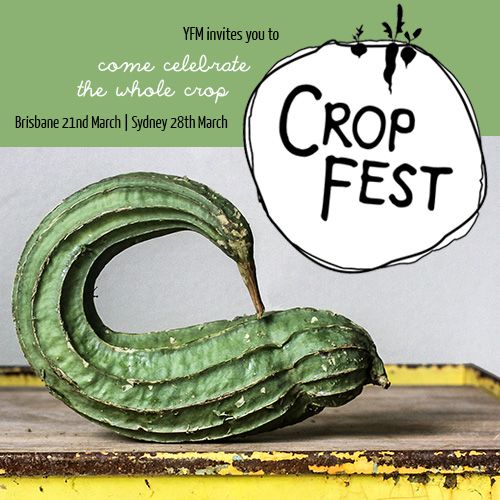 They might look weird and wonky... but they still taste good!
CropFest is a fantastic project run by the Youth Food Movement that raises the issue of food waste and how we all should be celebrating the whole crop produce despite any size or shape of your fruit or veg!
With support from the NSW EPA and the City of Sydney, CropFest will be a kick-starting conversation about how little it matters our produce looks and how much it does matter that we make the most of our fresh fruit and veg - wonky and all.

The event kicks off in Sydney on Friday 28th March with a night of delicious workshop, great foodie conversations and freshly cooked tastings utilizing farm-direct produce with an accompanied live music lounge.
---
- Buy
tickets
now
- Check out the Facebook Event for more info!