CHEF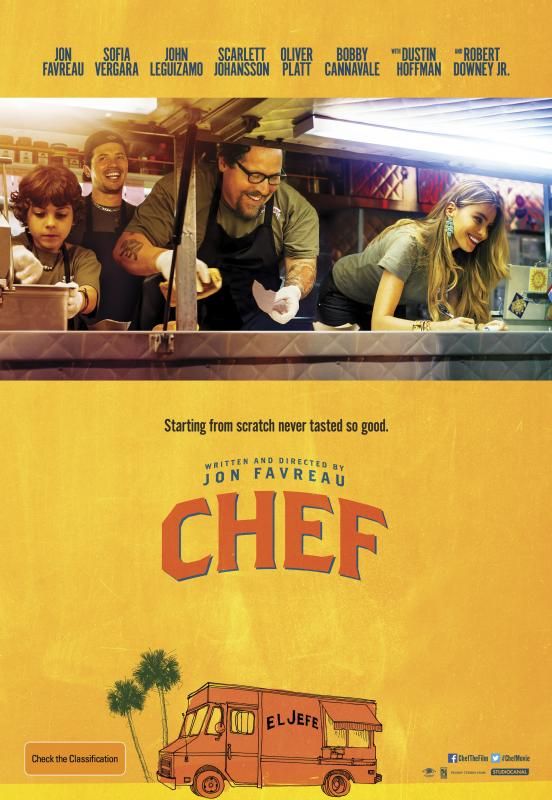 "CHEF" serves up a delectable feast of drama and laughs with an all-star cast, including Sofia Vergara, Robert Downey Jr, Scarlett Johansson and Jon Favreau. In Cinemas May 8. When temperamental Carl Casper (Favreau) falls from grace in the culinary world, he agrees to accompany his ex-wife Inzez (Vergara) and son to Miami to escape bad publicity after a public argument with a food critic. As his passion for cooking begins to reignite, an opportunity to start up a gourmet food truck business presents itself and Carl begins to re-establish his artistic promise and at the same time, reconnect with his family.
- - -


Dear TeaThyme readers!
Don't miss a fantastic opportunity to win one of two double pass tickets to see a screening of "Chef" a new delicious star line up from the famously directed Jon Favreau.
To enter, simply do the following, including COMMENT ON THIS POST to be a valid entry:
1. Answer this question: "Who is your favourite celebrity chef?"
2. If you haven't already, follow TeaThymes.com on Facebook or Twitter for more fun updates and first-in notifications of giveaways like this in the near future!
3. Comment with your
Full Name, Valid Email and your Answer to #1.
on this blog post.
Deadline for entries to be published on this blog post will be at Midnight, 30th April 2014 AEST.

Thanks goes to Studio Canal for this tasty ticket movie giveaway!
See 'Chef' in theatres starting May 8th, 2014.
Disclaimer:
Please note by posting on this blog post you are sharing information that can be seen by others. This giveaway is for Australian residents only - preferably Sydney residents as the screening venue is residing in the Sydney CBD.
Entries close 30th April, 2014. Only 2 Winners will be chosen at random. You must provide a valid email address that will be our further point of contact and please be willing to provide a postal address via e-mail for the collection of the tickets.